Naremburn Conservation Area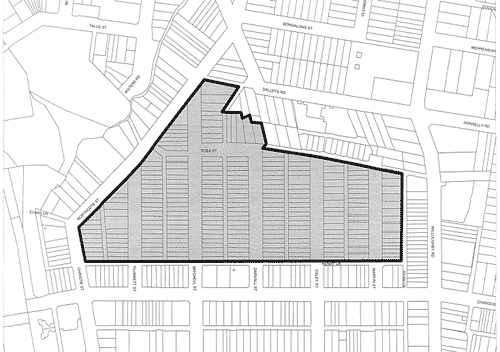 The Naremburn Conservation area lies on land previously belonging to Thomas Broughton. Broughton's Estate was developed after his death in 1901. Many of the streets in the locality are named after friends of Thomas Broughton including John Bayley Darvall and Sir James Martin. The extension of the tramline along Willoughby Road to Willoughby in 1898 prompted the development of the area. The area was subdivided in 1903 and was known as the "Crows Nest Subdivision". The subdivision set out a uniform grid pattern of very small, narrow frontage allotments of about 250 square metres in area. The area developed quickly, largely because of its proximity to the city of Sydney, which at that time was reached by tram and ferry. The suburb boomed until the 1930's from which point a decline set in.
By the 1950's the entire Conservation Area and land south of Chandos Street was zoned light industrial for redevelopment in the County of Cumberland Planning Scheme, reflecting low community esteem for the area. Redevelopment did not occur and the subsequent 30 years saw a complete turnaround in the status and public perception of the area with the National Trust of Australia (NSW) recognising the importance of the area by classifying it as an Urban Conservation Area in 1983.
Naremburn Central Township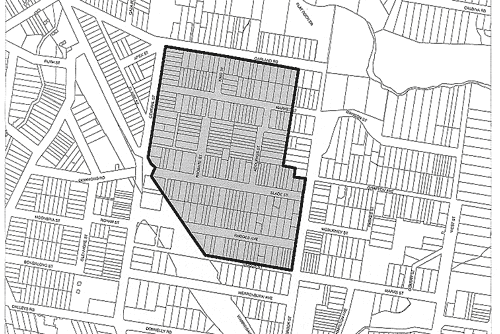 Naremburn Central Township comprised two Crown Grants of about six acres each, made in 1853 and 1854 to a Dugald MacPherson. The original Central Township was bounded by Brook Street, Garland Road, Central Street and Adolphus Street East, although properties on the northern side of Slade Street were also included in the early development. Residential development on Adolphus Street occurred concurrently with this commercial development. As the first settlement in the Naremburn area, the township was expected to become the commercial centre of the north side.
The development of this area can be attributed to its close proximity to the city, which at that time was reached by ferry. In the early 1880's, Market Street had a number of shops, including a cabinet factory, post office, newsagent, butcher and a market site, several of which survive. Many small businesses and home industries thrived until 1898 when the tramline from Crows Nest to Willoughby took trade elsewhere. Since the construction of the Warringah Freeway in the 1970's, Naremburn Central Township has been isolated from the rest of the suburb.
Naremburn Amenities Development Association (N.A.D.A.)
For a history of NADA, read an excerpt from the book 'The Naremburn Story', published in1988, and written by Eric Wilksch, who was President of the NPA from 1960 to 1990.
Read the history of some of the streets of Naremburn